Travel Directions & Area Attractions
Lakeshore RV Resort is located at 1233 W I-30 Garland, TX. 75043

Traveling eastbound on Interstate 30: Exit on Bass Pro Drive, Exit 62. Follow the I-30 frontage road to Bass Pro Drive and turn right. At the stop light turn right to go over the overpass. Turn left on the I-30 West frontage road. Follow to the stop sign and turn right, continuing on I-30 westbound frontage road. Continue 0.5 of a mile to the Lakeshore RV Resort entrance to the right.

Traveling westbound on Interstate 30: Exit on Bass Pro Drive, Exit 62. Follow the frontage road 0.5 of a mile to the Lakeshore RV Resort.

Traveling on George Bush Tollway / Hwy 190: Stay to the left at the stop sign, where the Turnpike Ends. Proceed under Interstate 30 to the I-30 frontage road. Follow the I-30 frontage road to Bass Pro Drive and turn right. At the stop light turn right to go over the overpass. Turn left on the I-30 West frontage road. Continue to the Lakeshore RV Resort entrance on the right.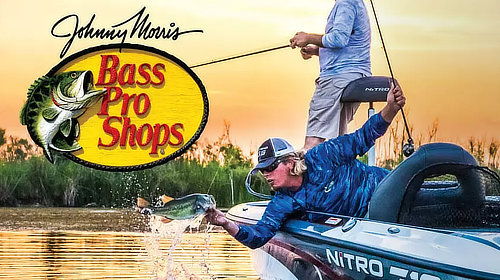 The Garland, TX Bass Pro Shops Outdoor World is located on the scenic banks of Lake Ray Hubbard. The facility boasts over 120,000 square feet of fishing, hunting, camping, boating, and any kind of outdoor equipment you can imagine. You won't be able to miss the 13,000 gallon saltwater aquarium. There is an arcade, onsite restaurants and a bar, and even a private saltwater beach. Check the website for schedule of demonstrations and events.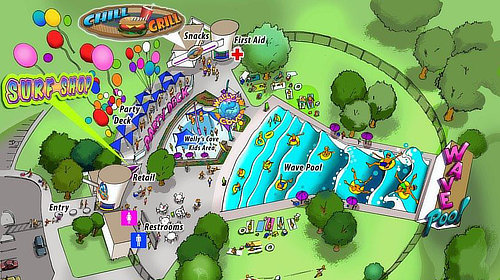 At Surf and Swim, families can splash, float, and frolic through waves and beneath fountains in a colorful outdoor water park. Located inside Audubon Park, this family-oriented facility attracts visitors from all over Dallas-Fort Worth. Tykes can perfect their polliwog impersonations in Wally's Cove, a colorful play area with puddles of cool water, spurting spouts, and whimsical safari-themed spigots. After hours of active floating, families can recline beneath shady trees in the water park's surrounding grass area or beneath broad umbrellas on the party deck. The on-site Chill and Grill Cafe will satisfy the hungriest appetites with burgers, hot dogs, and nachos for purchase.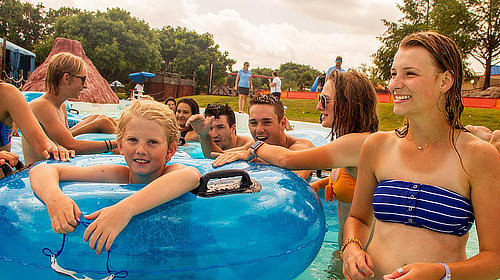 Bring the whole family to cool off at Hawaiian Falls Waterpark. With over 12 acres of attractions to, there's something here to soak everyone.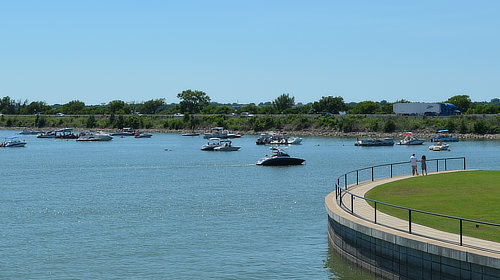 Lake Ray Hubbard is one of the largest lakes in north Texas spanning 22,000 acres. This recreational lake is great for fishing, skiing, relaxing, and recreational boating. There are numerous parks located around the lake all of which you can find detailed information on this site. There are plenty of nice beaches, hiking and biking trails, and other outdoor activities. Predominant fish species include white and hybrid striped bass, largemouth bass, channel and blue catfish, and white crappie. Hybrid striped bass and blue catfish have become the most abundant sport fish in the lake in the last few years.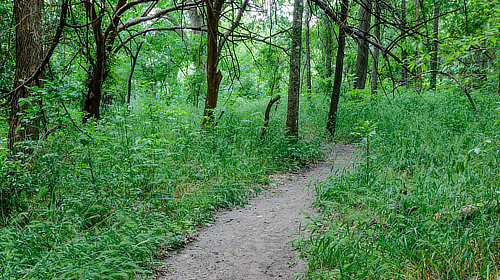 Located off Centerville Road in Garland, about 0.5 miles north of SH 66 and 0.5 miles south of Firewheel Parkway, Rowlett Creek Preserve is a 16-mile, staked loop trail system that allows users the flexibility to choose various loop combinations to obtain distances that vary from 1 to 16 miles. The direction of travel for all loops is clockwise for bikers and it is suggested for all others, i.e. runners and hikers, etc., to go in a counterclockwise direction. Half of the trail is wooded with portions that are tight and twisty, while the rest is out in the open with some fast straight sections.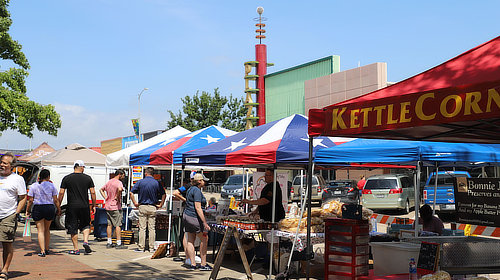 Your Garland experience is not complete without a trip to historic Downtown Garland, the cultural and commercial heart of Garland. While in Downtown Garland, browse homegrown specialty shops, colorful boutiques, and public art installations. Downtown is also home to over 12 locally-owned eateries, where you can choose from a wide variety of options including Texas barbeque, Thai, American scratch-cooking, and Tex-Mex, just to name a few.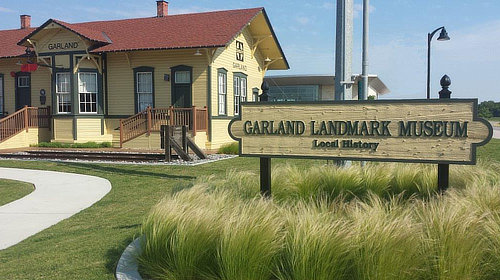 Established in 1972, the Landmark Society collects, preserves, exhibits and interprets historical elements of our community's unique heritage. That mouthful of mission supports an educational effort to enlighten and entertain the public, so it's natural that our volunteers operate in discovery mode. Garland is a special place to live and work, and it's important to understand what made it that way.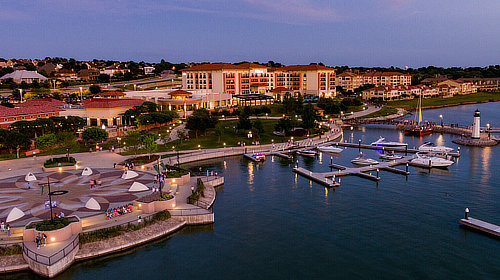 Escape to a world of gorgeous sunsets, lake views, fine dining and entertainment -- just minutes away from downtown Dallas at The Harbor Rockwall! Set against the incredible backdrop of Lake Ray Hubbard, the newly-renovated site will be a feast for the senses.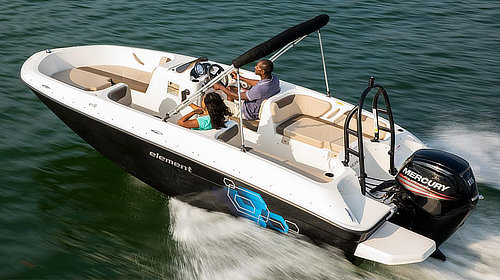 At Sapphire Bay Marina and our future Marina District at Sapphire Bay, you'll find the team has the same values and mission to make your time on the water nothing but the best. As a full-service, deep water marina with sales, service, dockage, and storage, we offer everything you need to own, enjoy, and protect your boats and watercraft. Sapphire Bay also has a fun, new rental fleet of pontoons, deck boats and wake surf boats available.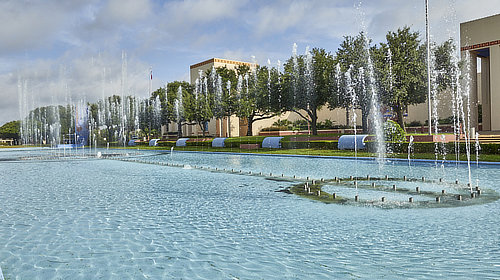 Fair Park covers 277-acres just east of downtown Dallas. Its cultural, historical and entertainment venues play host to visitors from around the world every day of the year. The park opened in 1886 with what was called the Dallas State Fair. Several structures, including the Centennial Building and Cotton Bowl Stadium, made their debut on the grounds between 1900 and 1930. Today, Fair Park stands as the only intact and unaltered pre-1950s world fair site in the United States. Between the art deco and architecture, the history, and the events, Fair Park reflects an all-in-one, unique destination to visit for all.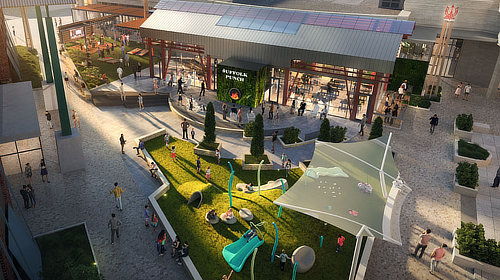 Firewheel Town Center is the premier outdoor shopping, dining, and entertainment destination in the North East Dallas area offering unique group experiences, extravagant family oriented signature events, and a distinct main street style shopping adventure. Featuring over 110 stores, which range from women's apparel to sporting goods, Firewheel is a one-stop shop for all your shopping needs located on the corner of the President George Bush Tollway and HW 78.
Dallas is home to six professional sports teams including the Dallas Cowboys, Dallas Mavericks, Dallas Stars, Dallas Wings and FC Dallas. We're also host to several major sporting events like the Mexico National Team, college football games, e-sports competitions and more! Click here to learn more.